How to make Kurumi
The adhesive inside of the cover sheet.
1.Peel off ① and ② and place the square piece of cardboard.
In the same manner, peel off ③ and place a slender piece of cardboard.
This will be the spine.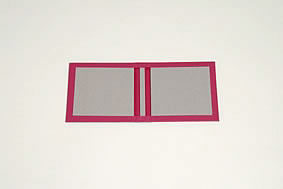 2.Peel off all ④ and tightly wrap the cover sheet around the cardboard.
Make sure they are affixed firmly.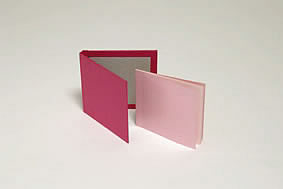 The adhesive outside of the paper booklet.
3.Peel off the spine part and place the booklet on the cover.
Press the spine with a ruler, and affix firmly.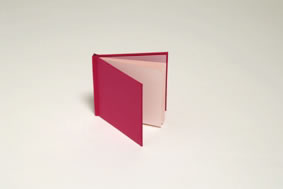 4.Open the book cover carefully,
peel one side of the booklet from the booklet.
Close the cover and press to attach the cover.
Do the same on another side.
Voila!