The very first "do-it-yourself "bookbinding kit from Japan!
About 3000 people created their own books with us in many varieties of book events in Japan, and it is manufactured at last!
From young to old, anyone can make a book easily with this kit. (Recommended for children ages 6 + years)

What is so great about "KURUMI"?
No glue needed, the book covers and booklets have adhesives inside.
You can use a ruler to affix the book cover and booklet for a professional finish.
There is even a groove between the spine and the cover, it is truly a miniature book!
Create your own set of three books and keep them for yourself, or give them as a gift.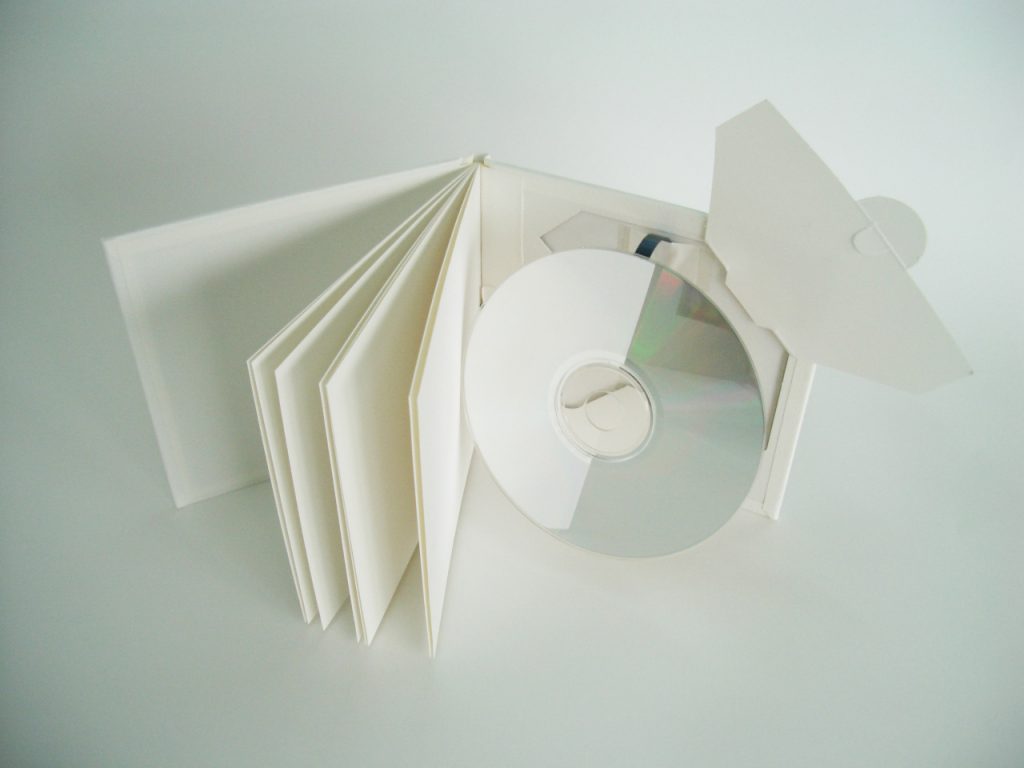 The hardcover sketchbook with CD/DVD case in the back cover. It is slim and smart, and the lid will keep the CD tacked in neatly so it won't slip off.
Use as scrapbook with your own CD/DVD, a guestbook with the video or photos of the event, a baby Journal with pictures, video, and milestones, a journal with CD of your favorite music and more… Possibility is limitless!
Make your "Only-One" treasure book with your imagination!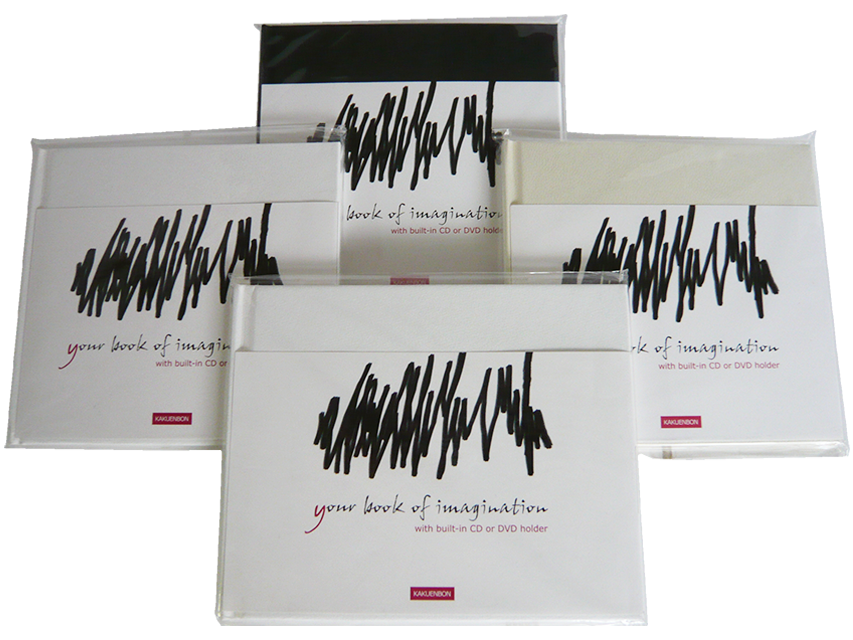 Available in 2 sizes: Square type (5.5"x 0.3"x 4.5") Rectangular type (6.5"x 0.3"x 4.5")
Rectangular type is good size for 4×6 photo's album.